Several years ago, my husband and I looked at our collective IRAs that were malingering in the stock market and decided we needed to make a bold move.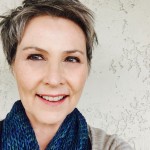 I've been in stocks and mutual funds for my entire adult life. But, as you know the economy has taken several big hits over the past couple decades, and our future retirement nest egg was hit hard.
You've heard the saying. Our 401(k)'s had turned into 101(k)'s.
We didn't want to take the chance that the market would be kind to us in the future and the retirement years are starting to look pretty darn real from where we're at right now.
The First Step
So, our first step was to pull everything out and move it into hard assets – namely, real estate. We'd already been investing in real estate, and using a self directed IRA custodian, we set up various accounts. Then, we first started picking up foreclosures with the intention of holding the property and renting it out.
It was a great strategy – and one we still use because it more than doubled our money in the first 4 years alone. The net rent returns an average 12% every year with the properties gaining value as well.
Plus, as rents accrue in the IRAs, we buy new properties with the same kind of return. We've purchased several this year after selling our first big purchase which was a $113,000 4-bedroom 2 bath house in California in a gated community with a pool. It was a bank-owned property that we picked up for half of its original value.
When we sold it in 2015, after holding it for 5 years, it had brought in $63,000 in net income and $73,000 in gains at the closing table – all non-taxable.
Who wouldn't want to do that again? But buying another cash cow REO at 50% of ARV (after repaired value) these days is almost impossible.
That's because banks are no longer selling as many REOs. In many cases it just doesn't make good business sense. Instead, the big banks started packaging them up and selling them off in large groups to hedge funds. And you can find smaller banks that still sell off REOs and smaller groups of distressed property asset notes.
But even the big boys have to make those distressed assets work, and these days they are selling these notes – often first trust deeds on houses selling as little as $50-$25k.
The Best Bargains
Experts in the business think this new resource of assets is going to be where savvy investors go to pick up the best bargains. But how to do it?
Well, the best way is to team up with a resource that's already tapping into these assets. That makes it a whole lot easier instead of reinventing the wheel, or spending full time managing your IRAs.
When we started our investing company, at first it was just for our own real estate, but as we became more experienced in the business it became obvious we couldn't possibly buy everything that came across our desk. There's just too many great deals out there not to share with fellow real estate investors.
So Vineyard Funding Capital Group started offering to sell these assets one-by-one to other self-directed IRA investors as JV partners. We split everything 50/50 or you can get a percentage return which typically runs about 12%, depending on which the investor prefers. Everybody's situation is a little different, so it's not a one-size-fits all investment.
If that's of interest, contact me directly by calling 877-335-7989 or via email here on our website, and I'll show you how to get started.
Time to grow that IRA!
Get Asset Updates!